A year ago, I heard the term "man period" used for the first time. I was disappointed to find out that this particular man was not experiencing the scorching self-immolation of his uterine tissue, induced by an excess of estrogen hormones. Nor was this specific dude flushed with a hormonal influx, causing him to experience excessive fatigue or to feel incredibly anxious and emotional while watching Blue Planet.
The guy was just in a bad mood – a bad mood he could control.
My hope was that this was an individual expression and not a widely used colloquialism. However, the term "man period" has its own entry in the indisputable, verifiable source, Urban Dictionary.
Given that "man period" is officially a part of the American lexicon, I have developed this somewhat easy to follow flow chart to help our men find out if their symptoms match the ailments of menstruation: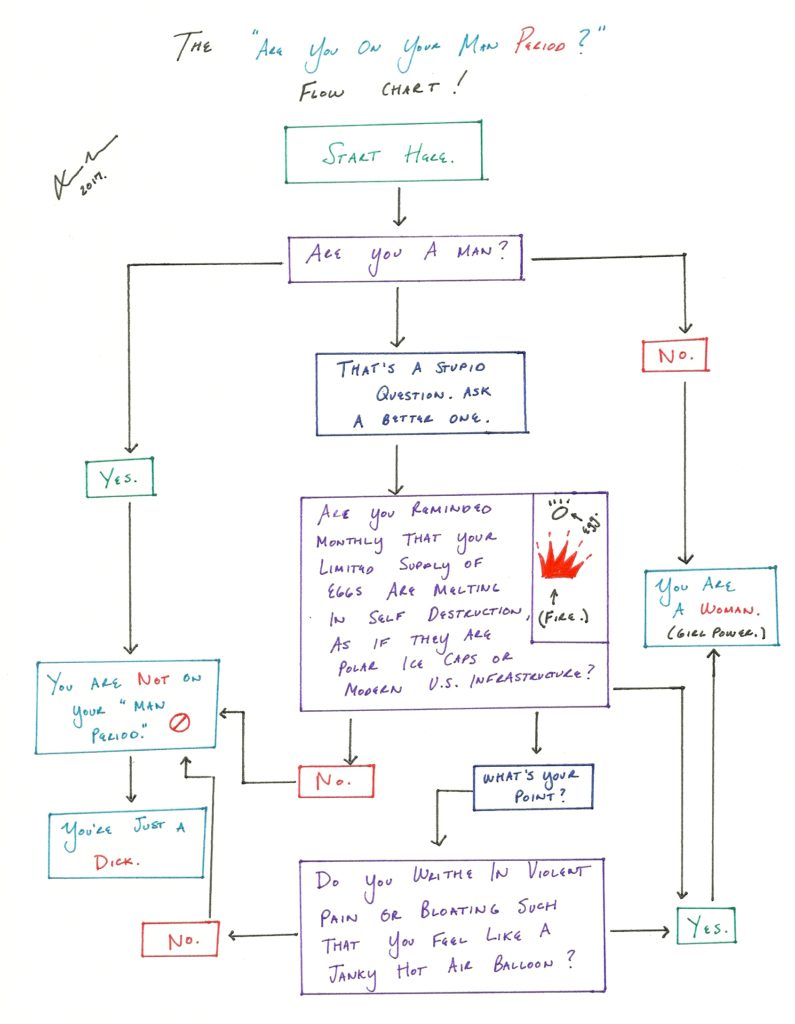 —
Editor's Note: Ladies, I'm going to take a moment to vouch for the Diva Cup, which I started using a year ago. The product made being on my period much, much easier. I don't get endorsement or sponsorship money, but if representatives from Diva Cup are reading this – I don't mind being compensated in 100 Diva Cups.